Keep your trendy haircuts fresh and fashionable at Salon Povera.
If you have ever worried about going too trendy with your hair, we here at Salon Povera would urge you to reconsider! Your hair is always growing and always capable of change given enough time, so it makes sense that trendy haircuts are something that you should try if you want to. If you are dying to try a particular cut or color but feel apprehensive for some reason, we encourage you to come and talk with our expert stylists and colorists.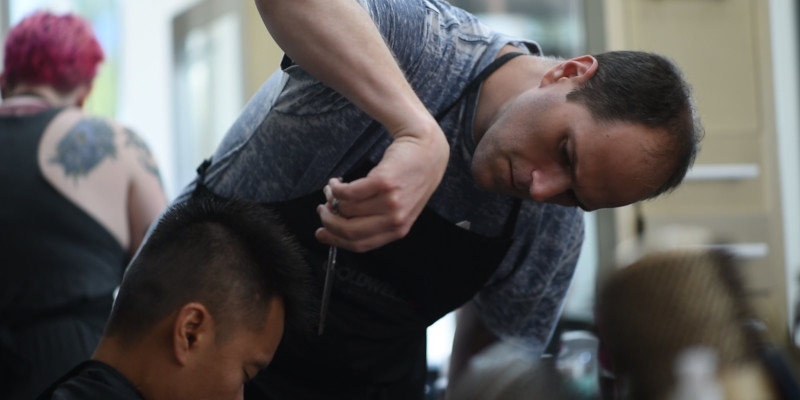 Here at Salon Povera, we keep up to date on the latest trendy haircuts and trendy coloring styles. This enables us to cater to your wants and needs when you come in looking for the latest in haircuts. When you come in for a trendy haircut, we will ask you more questions about your desired style than how long you would like it. We will also ask what it is about the cut that you like, if you would like to color it, and how we can customize your trendy haircut to your maintenance abilities. By taking the time to get to know you and your habits a little better, we can give you a beautiful and trendy haircut that will work with your style, personal look and maintenance abilities better.
If you have been looking for someone who can customize trendy haircuts to your own personal tastes, then we here at Salon Povera are here for you! Come by our Durham salon if you are in the area of Chapel Hill, North Carolina and see what trends we can make work for you today.
---
At Salon Povera, we offer trendy haircuts to residents of Durham, Raleigh, Chapel Hill, Cary, Garner, Holly Springs, Morrisville, Wake Forest, and Apex, North Carolina.