Our experts can help you try out trendy haircuts that will work with your look!
Experimenting with trendy haircuts isn't something that everyone feels comfortable with. Some people prefer their tried and true look while others would like to change their hair style completely as often as the months change- perhaps more! Whatever camp or category you fall in to, our team of expert stylists would love to sit you down and help you love your hair.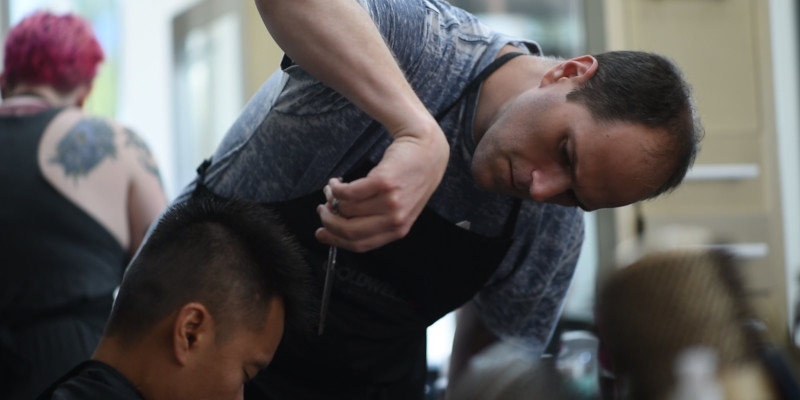 Trendy haircuts are something that not every salon in the Raleigh, North Carolina area can nail, but here at Salon Povera, you can count on us to get it right each and every time. When we work with trendy haircuts, we are not going to CTRL+C and then CTRL+V a haircut from a magazine to your hair. Instead, we work with your natural shape, your natural texture, and then make necessary adjustments and modifications to look great on you! We don't want to make everyone look identical when trying out trendy haircuts, but instead want you to love your unique hair and style.
When we have given you your cut, we will take the time to discuss styling and products to help you get a salon-fresh look from your own home. We understand that not everyone has the skills or tools that we have, so we will help you feel comfortable and confident upon leaving here that you have what you need to complete your new trendy look successfully.
If you are interested in trendy haircuts, are looking for a unique style that is all your own, want to get great products along with your cut or have a question about your hair style, we would love to help! Give us a call today to learn more.
---
At Salon Povera, we offer trendy haircuts to residents of Durham, Raleigh, Chapel Hill, Cary, Garner, Holly Springs, Morrisville, Wake Forest, and Apex, North Carolina.