Temporary hair color can be a colorful saving grace for many occasions.
Do you sometimes wish you could change your hair color as often or as easily as you change your clothes? With temporary hair color options from Salon Povera, there's no reason why you can't (and shouldn't!) get the chance to have as much fun with changing up your hair color as you do with changing your outfits for different occasions. You can enjoy all of the fun and spunk of colored hair without the commitment to the hair style with temporary color.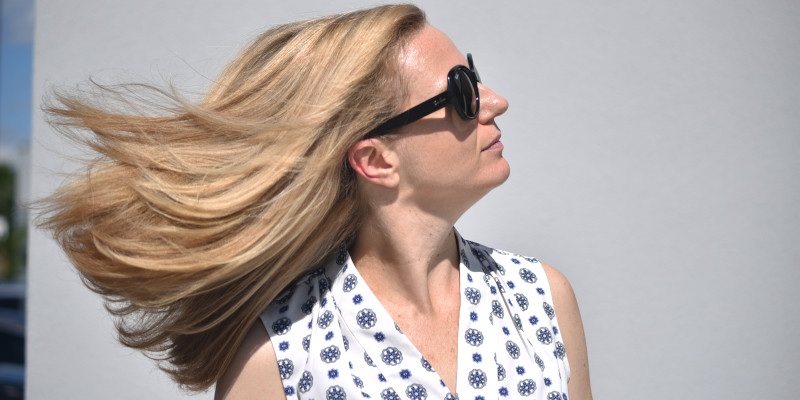 There are varying degrees of permanence when it comes to hair dye, with temporary hair color being the least permanent. As you might have guessed from the name, temporary hair color is temporary– meaning it will only last a short time (one to three washes on average). Temporary hair color is great because it can be applied quickly in a huge variety of colors and allows you to determine if it is a change you'd like to keep juts for a night or make a more permanent switch. It's also great for those times when you have an important event or date coming up and realize that your gray hairs have decided to rear their shiny, silver heads! Temporary hair color to the rescue!
At Salon Povera, we have a wide selection of temporary hair color choices for you to choose from. Many of our clients in the Durham, North Carolina area and throughout the Triangle love our selection of premiere cosmetic products as well as our atmosphere at the salon, where you are more like a friend rather than a head of hair to work with. Come in and experiment with temporary hair color today at Salon Povera!
---
At Salon Povera, we offer temporary hair color services to residents of Durham, Raleigh, Chapel Hill, Cary, Garner, Holly Springs, Morrisville, Wake Forest, and Apex, North Carolina.