Our dedicated team represents the best hair stylists in Durham and the Triangle region of North Carolina. Together, our stylists have decades of experience and training behind them. At Povera, we take the time to get to know our clients and their special needs. The result is a salon experience like no other. Look your best and love your look with Povera.
Click on your preferred stylist to book an appointment today!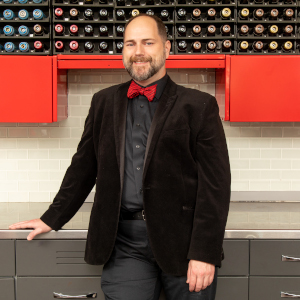 Patrick has worked in the beauty industry for the last 12 years. He has worked over the last six years as a Goldwell technical associate. Patrick loves education, and loves sharing with others the technologies and benefits of Goldwell! He has learned through the master colorist experience that it is all about the guest's journey, and given the opportunity he would like to journey with you through the world of color. Patrick is the owner of Salon Povera, his first salon in the Durham, North Carolina, area.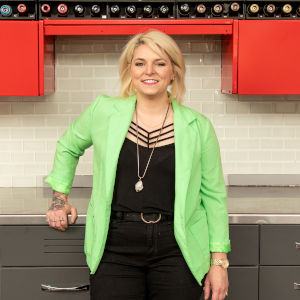 Tice is a graduate of the Aveda Institute of Chapel Hill in 2009. With a passion for haircutting, upstyling, highlighting, and hair extensions. Tice has held licensure in North Carolina, Ohio, and South Carolina, where she worked at Lordis Loft Salon on King St. in Downtown Charleston, SC, and Exclusive Hair Designs in Ada, Ohio. Tice has been trained in Aveda balayage, Hot Heads hair extensions, and has been doing bridal styling and makeup for the past 10 years. Tice was previously the stylist at Flawless Day Spa in Chapel Hill and is looking forward to being your guide on a magical hair journey.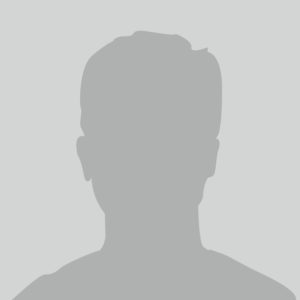 Skye Rhodes grew up in Brooklyn, New York, where she fell in love with the city and became inspired to create and share her unique perspective. She has worked in the beauty industry for 23 years; 15 of those years having been spent as a stylist and manager at Regis Salon in Durham. Skye has propelled her education in beauty studying underneath world-renowned educators and stylists, including Rodney Cutler and Oscar Bond. She has editorial credit styling hair for Evolution Modeling Agency Jump, Boss Model in New York, and on-air talent at CBS News and BET Nightly News. Skye has experience creating beautiful looks with a wide variety of color lines, including Matrix, Wella, Redken, and Goldwell. Skye loves to create runway-ready styles and considers her guests as family members.
Angus has many decades in the art of hairstyling, color and makeup. Born in Glasgow, Scotland, Angus completed his training at Sassoon Academy London and the Rusk Academy. He worked at several renowned British salons then joined the Sitmar World Cruise Lines as lead stylist for their Europe, Australia, and South African passenger services. With a well-honed skill set in cutting, coloring, and styling Angus' expertise spans current fashion trends, Hollywood glamour, urban chic, business appropriate and bridal styling. His client-centered work style helps him understand the persona of his clients to deliver an individualized, easy approach to styling.
For more info, call today:(919) 864-8938
Or please feel free to reach out with any questions online and we will respond during our operating hours.