Looking for the latest in trendy haircuts? Let us help you find a style that you can get on board with.
One of the best things about your hair is its ability to adapt to change. One minute you can have long and dark hair, and a short time later, it can be short and an entirely different color! If you love your hair's ability to help you feel current and up-to-date, then trendy haircuts are worth looking into for your own haircare routine. At Salon Povera, we want to make any haircut experience with us feel like having lunch with a friend, so pull out the latest and greatest magazines, and let's find some trendy haircuts that will work with your own personal style in the Cary, North Carolina area.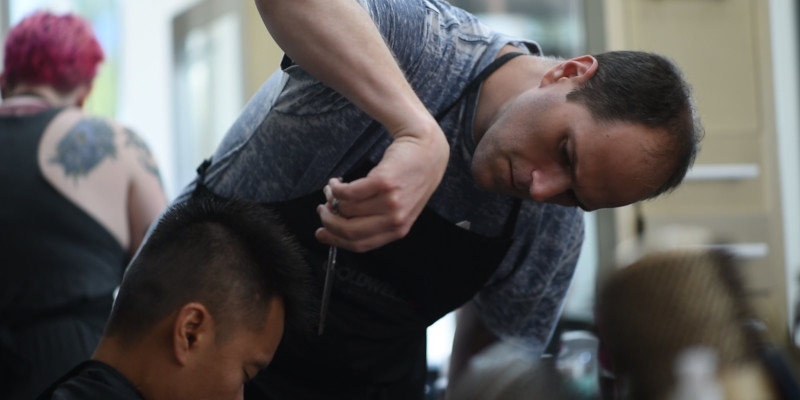 With trendy haircuts, the trick is to work the trend within the realms of your own personal style and hair texture. Our stylists at Salon Povera are trained to get to the root of your trendy haircuts to find out what it is about the haircut that is appealing to you. By doing this, we can make the trendy haircuts work for you. This way, it doesn't look like we just hit "copy, paste" on every person who walks out of our salon!
If you are interested in keeping your style fresh and ever-interesting, then let us talk with you about trendy haircuts and hair styles here at Salon Povera. We would love to keep your look fresh and exciting, and with our professional help, we know you'll always walk out with a haircut and style that you are excited about.
---
At Salon Povera, we offer trendy haircuts to residents of Durham, Raleigh, Chapel Hill, Cary, Garner, Holly Springs, Morrisville, Wake Forest, and Apex, North Carolina.