Show your hair some love by choosing a hair stylist from our salon!
Do you love your hair? Do you remember the last time you loved your hair? If you answered "no" to either of those questions, our team of professional hair stylists wants to help you! In the Raleigh, North Carolina area, finding a hair stylist that you love isn't always easy, but we know that our team of professionals here at Salon Povera is the best place to start.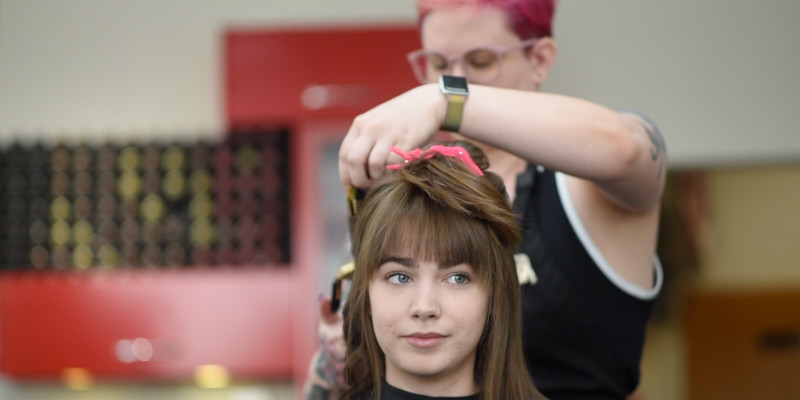 When you work with one of our hair stylists, you will find that we do things a little bit differently. Our talented hair stylists want you to love your hair every day, not just the day you leave our salon, so we will spend some time before your treatment talking about what your goals are, common issues you may have with your hair, the time you have in the morning to work out a style and other pertinent information that we need to develop your ideal style. Once we know your goals and abilities, we can get to work on customizing a style for you!
Working with a hair stylist at our salon is a different experience than working with other hair stylists! Because we take some time to get to know you, we can customize everything about your new look from the cut to the color and highlights to the maintenance and products that you should be using. We carry quality products that will treat your hair and help it become salon-fresh every day of the week. If you have been looking for options for your hair, our team of professional hair stylists is ready to help you. For an appointment, please contact us today.
---
At Salon Povera, our hair stylists proudly serve residents of Durham, Raleigh, Chapel Hill, Cary, Garner, Holly Springs, Morrisville, Wake Forest, and Apex, North Carolina.