Let our hair stylist work out how to manage that unruly mane of yours in a way you'll love!
There are certain people we see on a regular basis because we enjoy seeing them, and others whom we see because we feel obligated to do so. Sometimes this includes our doctors and dentists, while other times it might be our hair stylist! Break the chain of mediocre haircuts and colors just because you are on a hair stylist's schedule and get into Salon Povera today, where you'll get the best of both worlds.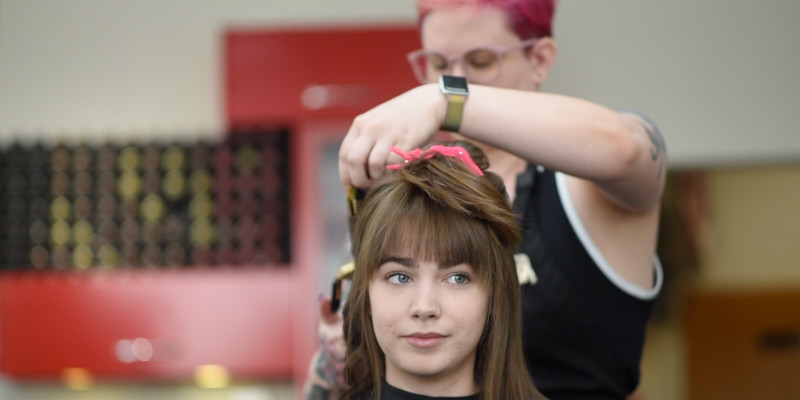 At Salon Povera, you will immediately notice a difference in the way we do things. We want to get to know you a little before we pull out the scissors so that we can give you a haircut that won't just look good, but that will also work with your routine and hair type. We don't want you to just tolerate the final look of a haircut; we want you to feel great in your new haircut! With a hair stylist from Salon Povera, you will see the difference of how we do things and how it translates into great haircuts for everyone.
If you are tired of getting the same ho-hum haircut, it's time to break the cycle! Come and see us today at Salon Povera for access to a hair stylist who will be able to take some inspiration pictures and deliver on a style that will look great on you. To learn more about the services that we offer for those in the Cary, North Carolina area, please give us a call today at Salon Povera.
---
At Salon Povera, our hair stylists proudly serve residents of Durham, Raleigh, Chapel Hill, Cary, Garner, Holly Springs, Morrisville, Wake Forest, and Apex, North Carolina.