Looking for quality hair salon services? Look no further than to us here at Salon Povera today!
Here at Salon Povera, we enjoy helping people feel refined, funky, sophisticated or whatever other emotion that is their reason for coming to our hair salon. Our hair salon services are varied and enjoyable, and we want to share with you a few of our hair salon services that you could look forward to on your next visit. We offer many different hair salon services, some of which include: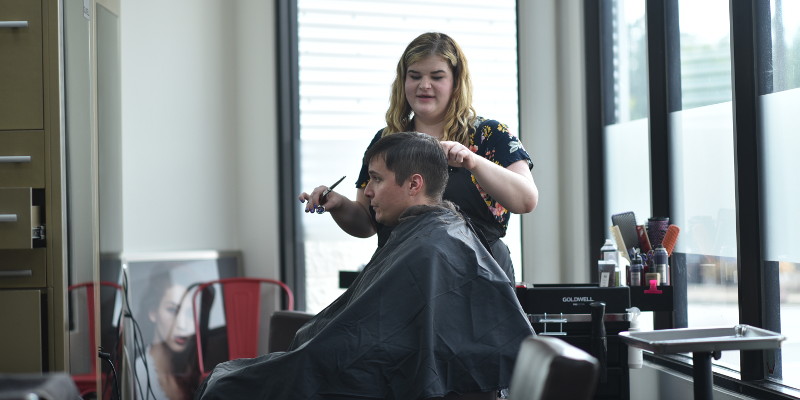 Hair coloring- Are you dying to channel your inner mermaid with some fantastic (or should we say "fin"tastic?) haircoloring options? We have everything from permanent to semi-permanent and temporary hair coloring options so that you can choose something that will make you love your hair for years to come or just a few days to come. We would be happy to help you find the color or colors under the rainbow that strike a fancy with you.
Hair Cuts- Few things can lift the spirits like a haircut that is desperately needed. Here at Salon Povera, we are here to help you with changes that can range in severity to getting a trim all the way down to getting an entirely new and different look.
Hair Care Education- One of the most regular comments that we get from our clients is that it is difficult to impossible to achieve the same look they got in the salon. This can leave people at home feeling frustrated. Many times, the differences lie in the hair care products. We would be happy to share with you our favorites as far as hair salon services go.
If you are looking in the Chapel Hill, North Carolina area and looking for hair salon services, look no further! Come see us at Salon Povera today!
---
At Salon Povera, we offer hair salon services to residents of Durham, Raleigh, Chapel Hill, Cary, Garner, Holly Springs, Morrisville, Wake Forest, and Apex, North Carolina.