Schedule your appointment with Erica, Tricia or Katie, and we'll give you a great discount!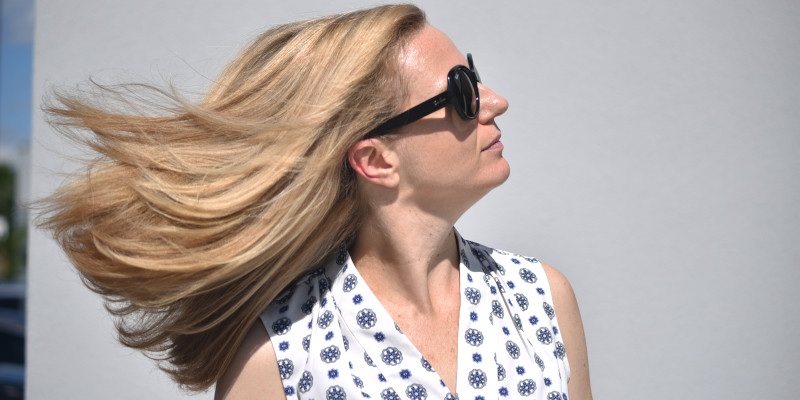 Here at Salon Povera, we specialize in trendy haircuts for both men and women. If you want to get a fresh, new look, make your appointment today! If you're a first-time Salon Povera customer and choose to get a haircut from Erica, Tricia, or Katie, we'll give you 20% off!
ERICA
Erica was born and raised in New York and moved to the Triangle eight years ago. She attended cosmetology school at Mitchell's Academy in 2015. Some of her favorite things to do in the salon are Balayage, layered haircuts, highlights and color transformations.
"Erica was amazing! I went in for a trim and a partial highlight and left with the best cut and color of my life. Erica was meticulous with color placement and fun to spend my afternoon with. 🙂 I definitely recommend her to everyone looking for a new place and stylist."
– Schanina
TRICIA
Tricia Howard is grew up in Burlington, NC and now lives in Durham, NC. She graduated from Southern Alamance High School in 2015 and afterwards began pursuing a career in cosmetology. Tricia spent her residency at Leon's Beauty School, where she performed a multitude of services for clients from all over the state, eventually graduating in 2019 at the top of her class. Tricia is perm certified and loves creativity, color, highlights, balayage, updos and makeup for bridal parties.
"I got my hair cut by Tricia, and it was awesome! She's so personal and knows how to make it a great experience. I'm definitely coming back to see her."
– Lucas
KATIE
Katie is a North Carolina native and a graduate of Aveda Institute Chapel Hill in 2017. Her specialties are fashion colors, balayage, women's haircuts, and transformative services!
"I have waited EIGHT YEARS in this amazing state to finally feel like myself while in my hair. I am SO grateful for the thoughtful detail, conversation, guidance, and energy from Katie at Salon Povera! She makes her artistry and talent look effortless. The whole experience was just a dream."
– Faustine
Don't settle for an impersonalized and unpredictable experience. Come to Salon Povera for your next haircut!